Effective supplier management is no longer enough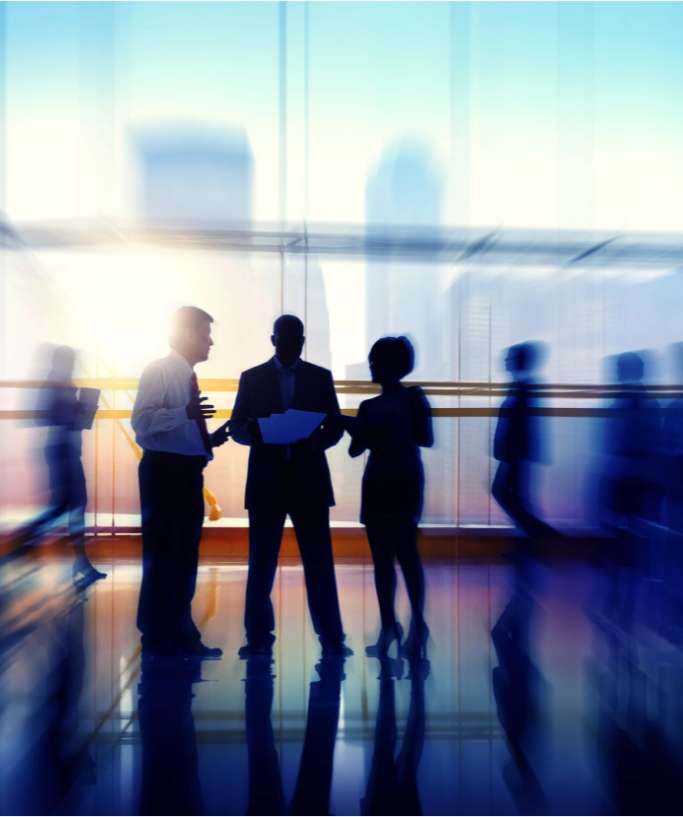 Collaboration is essential for competitive advantage.
Organisations have long since realised the importance of a cooperative workplace. Teambuilding sessions are often used to shift employee mind-sets and encourage teams to work cohesively with one another.
However, most companies still find it difficult to break down internal barriers and promote close professional relationships. This can be an obstacle on the road to success.
Many organisations devote time and money to fostering a collaborative environment and preventing silos, but most forget one of their most important relationships – their suppliers.
Countless outsourcing and supplier partnerships have fallen apart due to problems between the client and supplier. Each view the other suspiciously, as commercials are the only uniting factor. Invariably, the client places blame on the supplier, accusing them of overpromising or not adhering to the budget or delivery timelines. But as organisations realise that working relationships must extend beyond the corporate boundaries, they are learning to accept greater accountability. Companies are now aware that if they want to be successful with their endeavours, they must view their suppliers as partners rather than just providers of goods and services.
Adopting a partnership approach
Traditionally, the relationship between a client and supplier is based on price or cost. The client is often distrustful of the supplier and unwilling to share their business strategies and intellectual property. The supplier is solely concerned with payment while the client focuses on receiving goods or services on time at a favourable price. These attitudes put the supply model at risk, especially in today's competitive global economy.
Instead, organisations should focus on developing and nurturing symbiotic partnerships with their suppliers based on good controls process, mutual trust and high functioning collaboration. This will ensure joint success and lay the foundation for future high performance together.
For a partnership or collaborative client-supplier model to succeed, organisations will have to alter their thinking. They need to begin viewing suppliers as an extension of their capability and not merely vendors of products.
When suppliers turn into business partners, organisations can harness their skills, experience and resources to enjoy an advantage in a fiercely competitive marketplace. In this model, suppliers need to work hard and constantly adapt their services to the evolving requirements of their client. This is imperative if your enterprise wants to compete in an incredibly saturated market.
New performance frameworks required.
In today's business climate, organisations must focus on developing the capability and management abilities so that multiple suppliers can be managed effectively. Even with collaboration, companies require to track supplier performance, as well as metrics which monitor the relationship effectiveness and collaboration. These elements together (service performance and collaboration) create a framework that not only give a view of current performance, they also provide leading indicators of likely future results.
By developing a framework to evaluate whether a supplier relationship is delivering value, as well as working effectively together, organisations can hold themselves and suppliers accountable to a much more holistic set of standards. It is crucial to implement a performance framework that informs each supplier of their responsibilities in terms of the service levels as well as "how" the ways of working need to be. Only by being clear about both the "what" and "how" at the outset of your relationship can you ensure alignment of what outcomes are expected and build the foundation for effective ways of working together.
Working towards a healthy client-supplier relationship
It is not just the client who has to make an effort to cultivate a healthy relationship with the supplier. Even service providers must adapt by taking a closer look at how they interact with their clients and how their services impact the business.
Suppliers often talk about collaboration, innovation, shared learning and continuous improvement without having a transition approach to embed these into how they work with a client. Too often, these remain sales messages and aspirations rather than industrialised competences within their service approach.
Developing and implementing these components will ensure a supplier collaborates with the client, helping to provide a competitive advantage.
The bottom line
In response to digitalisation, supply chains are growing lengthier, presenting new challenges for both clients and suppliers. If the stakeholders want to reap maximum benefits, both parties will need to change their style and the way they go about their business. Operational performance alone is not enough for high performance, mature learning and collaboration are now absolutely essential in the modern marketplace. Any client or supplier who is not willing to maximise opportunities for effective collaboration and learning will fall behind.
First, clients need to develop the right skills, confidence and management competencies to build collaborative performance with their suppliers. In turn, suppliers will have to provide exceptional service to the client, and also build deep client engagement and learning into their business practices. Enacting these changes will allow the supplier to predict and respond quickly to the changing needs of their clients, leading to success and better results for all involved.
-Martin Ewart
16th May 2018