Want to retain your talent? Then focus on Gender Diversity.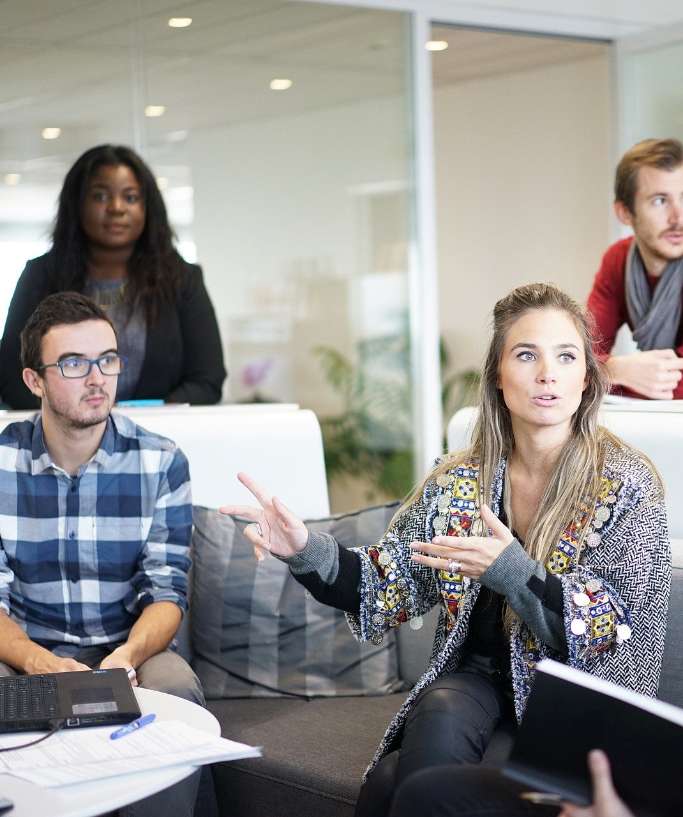 Gender Diversity is a subject which is brought to light and met with widespread attention each year on International Women's Day. It has become an increasingly important issue over the years due to not only the benefits it brings to women and society but because of the benefits it brings to the health of organisations.
An organisation's reputation can be built upon its stance on gender diversity and it can impact the way in which an organisation is represented to employees, shareholders and customers. If women are fairly represented in the workplace environment it has been proven to improve performance, levels of satisfaction and levels of engagement, all of which lead to the success of an organisation.
The equal representation of women in senior positions has a positive effect on organisation culture as the increased diversity allows for decisions and issues to be approached from a wider view and with different perspectives. Gender Diversity is essential for the modern business in 2020 after the waves of social change that have occurred over the last decade. How does an organisation ensure Gender
Diversity to confirm their survival in this modern time?
The younger generation expect Gender Diversity as a given in their workplace, not as an added bonus, and so your organisation will not attract younger talent based on equal numbers alone. They expect to see equal representation and to be working with people who look and act like them, but they want a culture of Gender diversity throughout all levels of the organisation. Many directors see Gender Diversity as a 'tick-box exercise' and have been triggered by recent social change and demands for equality to go on a women hiring binge.
This is not simply about hiring the correct numbers to improve diversity, if a prospective employee does not have the needed skills you should not hire them just to meet your diversity quota. An organisation should support highly qualified individuals based on their strengths and always hire with the vision of who will help them achieve their ambitions. On the other hand, even if a director did want to mass hire women, who is to say they would want to work with you? If you want to attract dynamic and skilled female employees you need to make sure your organisation has what they want, they are not waiting for any job offer which comes their way like in previous years. Millennial women are the most educated generation of women entering the workforce in history and so if what you are offering does not fit their requirements they can and will go elsewhere.
The challenge therefore created for leaders is to understand how to sustain a culture of Gender Diversity. It is one thing to promote a diverse culture to your stakeholders and it is another to live it. A Gender Diverse culture is created by integrating gender into your policy cycle, practices and attitude. Leaders should implement best practice solutions that increase their employees' knowledge surrounding Gender Awareness. Gender awareness describes an awareness of the differences between the genders, be that in experiences, expectations or needs. By being aware of these differences organisations can further understand their employees and ensure they are equipped for success by developing their talent, increasing employee satisfaction, improving employee engagement and creating a strong brand reputation.
Developing a more diverse workforce is a goal worth pursuing regardless of the size of your organisation. If you want to retain your workforce and key talent, investing in Gender Diversity is no longer a 'nice to have'. The outcome of increased diversity creates concrete benefits to your organisation. When an organisation puts in the effort to create a Gender Diverse culture they will quickly see a transformation in their performance. Some of the key benefits of a Gender Diverse culture are:
A Gender Diverse environment creates an attraction for talent: A survey undertaken by 'Glassdoor' found that 67% of people searching for jobs consider diversity when contemplating applying for a position. In particular women care about gender diversity, with 61% of them looking at the gender diversity of a leadership team before considering applying.
Talent is motivated by an innovative environment, Diversity stimulates innovation: Diverse minds create diverse solutions to regular issues. By tackling a problem from multiple angles you give your organisation the unique opportunity to develop a modern workforce that can solve older problems with new methods. When an organisation embraces multiple points of view they in turn embrace new solutions.
Market perception is important for talent retention: When you prioritise a more diverse workplace it is not only recognised within the working environment. When potential customers start to become aware of an organisation's values and beliefs and how they align with their own they feel more comfortable to give you their business.
Assuring Gender Diversity can be an integral step in your organisation's strategy and could help to capture a new market. Organisations who strive to create a diverse environment are more likely to successfully deliver their message to a larger market. If an organisation is only representing one part of their market it becomes difficult to portray your message to the others.
Stimulate growth and investment: A diverse workforce signals to potential investors that you are a competent and well-run organisation. Investors value and trust organisations who use best practices surrounding diversity, and tend to stay clear of those that don't, to avoid risk to their investment. Research has found a correlation between diversity awards or initiatives and a jump in stock prices. The majority of industries today are becoming increasingly supportive of women and Gender Diversity each in their own way and are aware of the benefits it brings to the economy. Organisations who strive for Gender Diversity now capture these benefits earlier than their competitors, giving them the potential to last longer in an ever-evolving society.
-Amy McLaughlin
8th March 2020